Subscription
Subscribe & Save. Get Free Shipping
Select your desired frequency, pause or cancel anytime. We currently only ship to Ontario & Quebec. We ship once a week at the beginning of the week.
Pick Your Smoothies
Choose the smoothies that will best support your well-being. Order by midnight on Sunday. Receive by Wednesday.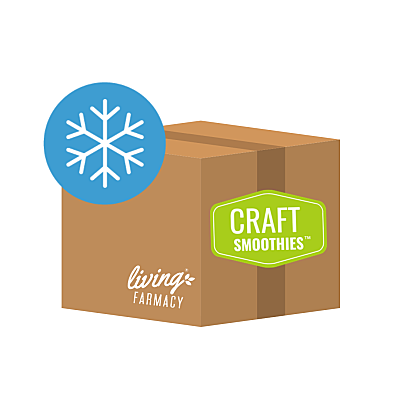 Receive at Your Door
Your smoothies will arrive frozen and pre-portioned. They are ready to store in your freezer. Free shipping!
Enjoy!
Use frozen. Blend with just water in 60 seconds or less! No mess, prep & waste!
In the GTA, we may deliver direct and will always coordinate a delivery time that is convenient for you. Outside of the GTA and not home, don't worry, our smoothies are shipped frozen with dry ice.
You will be notified of your upcoming scheduled order. Decide to skip/reschedule or cancel at any time.
Your happiness is truly important to us. We will always make things right and do the right thing. If you are truly not satisfied, then we will provide a refund.
Maximum smoothies Reached!
You have added the maximum number of items from the smoothies collection to your box. Please remove a Smoothie before adding another.